Welcome to Tail Wag Inn Veterinary Hospital!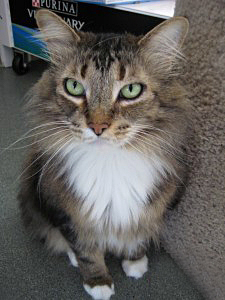 Dr. Jane Lorie opened Tail Wag Inn Veterinary Hospital in 1998 to serve Bethel Island, Oakley, and the surrounding communities. The full service veterinary hospital sees a variety of patients including pot-bellied pigs and parrots, turtles and guinea pigs as well as all breeds of dogs and cats and exotics.
We provide a full range of services. On occasion we also have pets looking for new families to adopt.
BOARDING is currently UNAVAILABLE!
Dr. Lorie and Katherin hablan español.
Contact Us:
Call/Text: (925) 684-2862
Email: [email protected]
Adoptable kittens…CLICK HERE for more info!